Welcome to Fly Fishing Key West
with Capt. Greg Rahe, FFF certified Fly Casting Instructor. The Lower Florida Keys, can at times, offer some of the finest saltwater fly fishing to be had in the U.S. The warm, crystal clear waters make for exciting sight fishing. Coupled with mangrove waterways and the amount of wildlife: you have the potential of fishing heaven.
Access, to the last of the pristine fishing grounds, is difficult, dangerous, and only accessible by people intimately familiar with the region and equipped with a shallow draft skiff. You need an experienced guide to reach the last untouched and unfished areas, for those anglers seeking the grand slam species.
Bonefish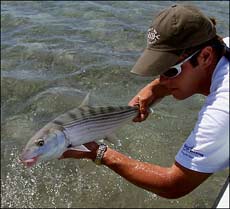 The best fly fishing for bonefish occurs from late May to late October, with the best months being June, July, August, and September. We see, stalk, and hook bonefish in excess of six pounds on a near daily basis...
Read More »
Tarpon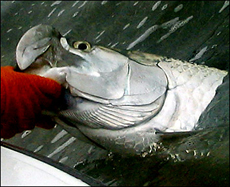 Beginning in mid-January and lasting into early July, hundreds of thousands of migratory tarpon pour into the local waters to feed and rest, following shallow water routes that they have used for thousands of years.
Permit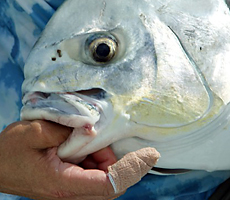 The best permit fishing in Key West and the Lower Florida Keys has two distinct seasons.
The first starts in late January and peaks in early April, whilst the permit scour the flats, looking to fatten up for their spring offshore spawn.
Read More »
Critters
The old saying, "There are other fish in the Sea," holds especially true in Key West. You should be rigged and ready for a multitude of species.
Read More »